Spring
Annuals
These flowers bloom all summer long, but are not winter hardy. We have them in a variety of sizes. We sell them in trays of 4, 4-inch pots, and gallon-sized pots.
Hanging Baskets
We sell hanging baskets that include a variety of beautiful annual flowers in all types and colors. Some take shade while others take full sun.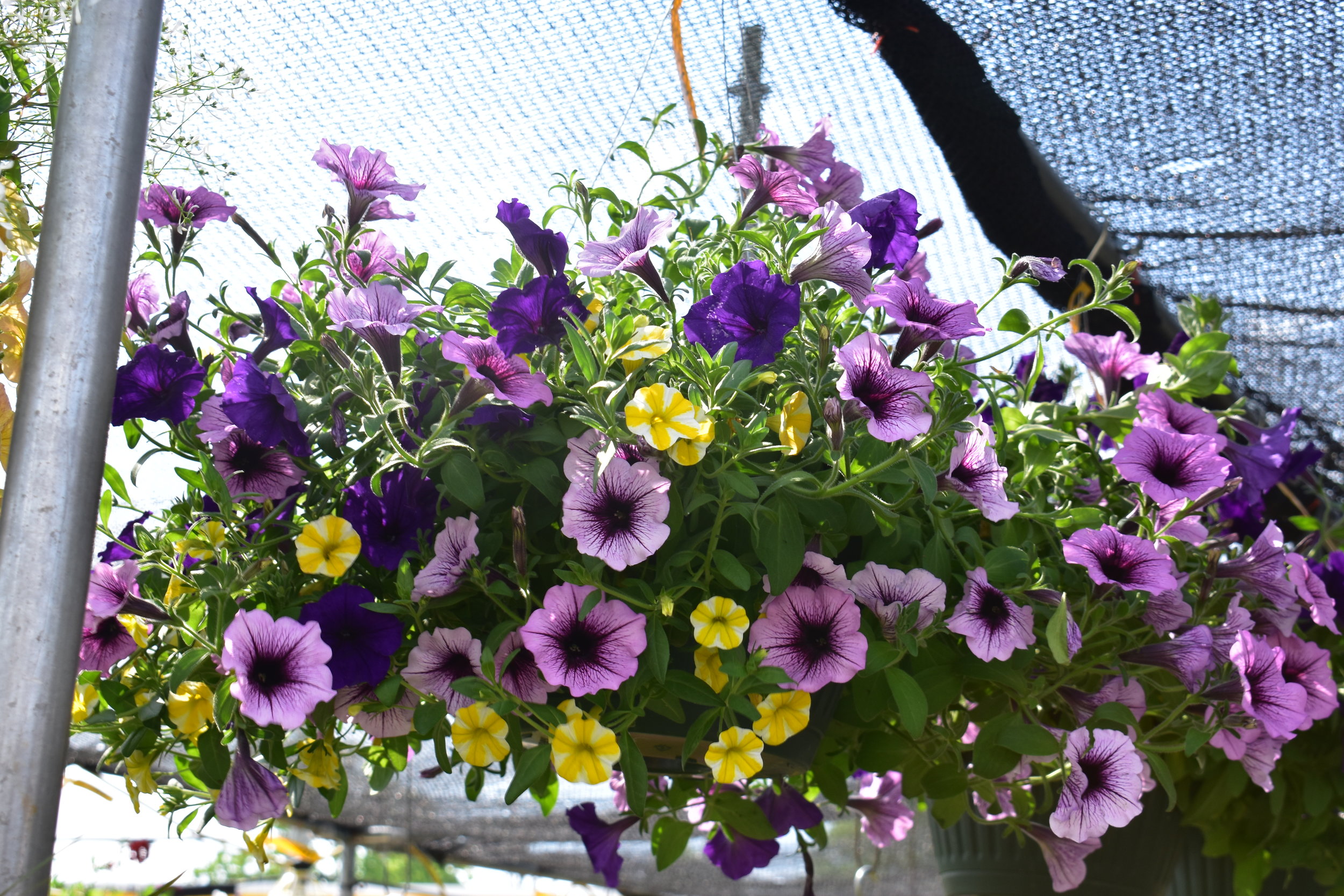 Mixed Pots
We pot up an assortment of mixed pots throughout spring and summer. We change the colors of the flowers based on the upcoming holidays. We make some that are meant for full sun while we make others for the intention of shade.
Tropicals
Here in Kentucky, these beautiful bushes, trees, and flowers are not able to survive the winter. We have hibiscus trees and bushes, gardenias, palm trees, ferns, dipladenias, and mandevillas along with other tropical plants.
Herbs
We have a wide selection of different herbs here at Reardon's including basil, oregano, lemon grass, cilantro, marjoram, a variety of mints, and much more.
Vegetable Plants
We carry various types of tomato plants as well as cucumber plants, pepper plants, squash and zucchini plants, along with many more.
PERENNIALS
Perennials are winter hardy and include plants like lavender, lilies, hostas, and daisies. These are sold in gallon-sized pots.
Fruit Plants
At Reardon's, we have blackberry plants, raspberry plants. blueberry plants, strawberry plants and rhubarb. We also carry a few annual fruit plants including watermelon and cantaloupe.
Trees and shrubs
We carry ornamental trees, evergreen shrubs, and ornamental shrubs. We have dogwoods, magnolia trees, boxwoods, holly bushes, hydrangea bushes, lilac bushes and many more for you to choose from.